THE 'MIDDLE-MAN' THAT EVERYONE WANTS WORKING FOR THEM!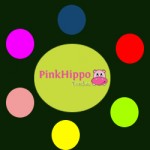 Introducing www.pinkhippo.com.au, the new generation of online directory that is replacing the traditional phone books.
Ever wished you could book the babysitter, the plumber and a computer technician all at the same time, without having to spend significant time searching through the phone book for the right one?
Now with just one click of the mouse, you can send a request for a service professional and receive a list of those best matched to your needs, accompanied by individual quotes so all you have to do is choose one!
With a unique service concept, Pinkhippo Tradies was born from a gap in the market that called for a 'one stop shop' of service professionals. Pink Hippo is not simply a database, but acts as personal connection between client and service person – working as a spokesperson between the two, matching requirements with service providers, comparing quotes and listing the best possible professionals, before presenting all information in one convenient package to the client.
As a free service to clients, it allows them to connect with service providers within their local area whilst reviewing their credentials online, without any obligation to commitment.
Empowering service providers and clients alike, www.pinkhippo.com.au is the 'middle man' that everyone wants working for them!
Find Pinkhippo online at: www.pinkhippo.com.au or call: 1300 366 480
1300 366 480.