Archive for May, 2011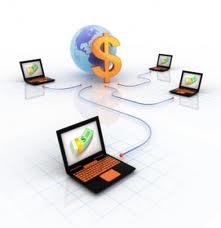 Competition is meant to keep businesses on their toes. However, there are times when it seems like an impossible task to compete with the really large players. For example, many small businesses can feel hopeless when they compete with large corporations. But the simple things in life are for free, that is doing it right the first time.
Seven tips business websites must consider.
Brand Advertising
Using Your Domain Email Addresses
Key Website Pages
Business Address
Proper Domain Name
Blogs
Social Network
Brand advertising – The importance of a business having a logo cannot be over emphasised. It is the most important form of social recognition a business can employ. Even a 5yrs old kid that can't spell McDonald's knows what the golden arch signifies. So it is imperative for businesses to invest in professional logo which can be used on websites, business cards, company vehicles (if any), forums and all form of social network.
Domain Email Address – The aim and objectives of a good business is to instil confidence in their customers. And one of the ways businesses can do this is to prove that they have basic principle of web hosting. If you have your own domain name, why using your internet service provider's email address? And conversely, you can get a cheap web host for as low as $6/m to take care of your domain name and emailing services and the benefits speaks volumes. This makes you look authentic and very professional.
Key Website Pages – Most businesses today have key pages with more than enough information for an average internet user to navigate and understand the content. For example, a good business should have "About" page that explains what the business is all about and a contact page that shows the email address and phone numbers plus actual physical address of the business. Though some internet businesses don't have physical address because they are pretty much like a virtual mall.
Business Address – A lot of small to medium scale business operate from home, while others have physical business address. It is importance for the sake of reputation to have your address listed depending on the type of business you are doing. For example any retail businesses that depend on customers actually walking through the door everyday have no choice because they want them to know where they are. And for those businesses that are worried about privacy, then you can conveniently invest in mail boxes at the post office in other to interact with your valuable customers.
Domain Name – It is a good idea for businesses to have a proper domain name. And very unprofessional for your business to be linked to another business uniform resource locator (URL). For example http://www.yourisp.com.au/yourbusiness in this type of scenario, you are not only promoting your business but your internet service provider which doesn't instil confidence in your customers.
Blog – By definition, blog is a type of website or a part of website that is maintained by individual with regular entries of commentary, descriptions of events or other materials such as videos and graphics. And most businesses these days are regularly using blogs to send their messages across to their customers by using videos and photo to create updates about their current progress. It must be stressed though that having a blog in the sub-directory of your domain name is better than having it as part of a different website or a piggyback. For example http://australianbizdirectory.com.au/blog/ the blog is a sub-directory of the actual website Australianbizdirectory.com.au which is different from your business piggyback on a free weblog like http://www.blogger.com/yourbusiness and once the actual website blogger.com disappear from the internet, your business disappear as well.
Social Network – Is a social structure made up of individuals or organisations which are connected together by one or more interdependency such as beliefs, sexual orientation, friendship and the likes. Examples of such social networks are the like of Facebook, Bebo, Orkut and MySpace. Most businesses around the world are really getting connected and it is apparently obvious now that if you are a business and don't have a Facebook page with some followers, you might be missing out on major business directly or indirectly.